WE ARE THE LEADERS IN THE TRANSFORMERS INDUSTRY!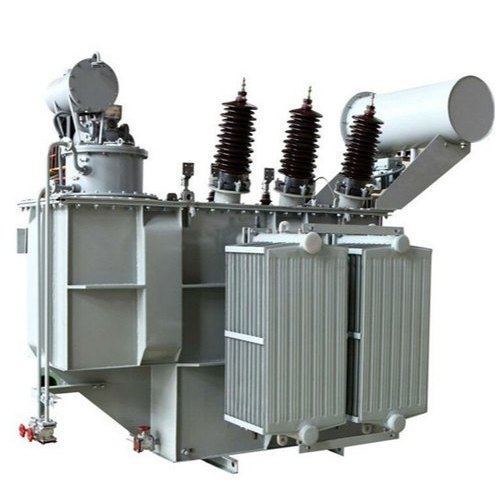 Technical Specifications
Ratings
CRGO - From 3.15 MVA To 5 MVA and 8 MVA.
Applicable Standards
IS, IEC, ANSI, JIS, BS etc.
Cooling
ONAN, OA
Insulating Fluid
Mineral Oil to specification

Frequency
50 Hz, 60 Hz
Polarity
As specified

Primary Voltage
Upto 66000 V
Secondary Voltage
33000, 11000 V (Other Voltages as required)

Winding Material
Copper
Taping range
Off circuit & On load tap changers as per customer specification

Impedance
In line with applicable standards.

Standard Fittings:
Include Lifting Lugs, Skid Base / Roller Arrangement, Rating and Diagram Plate, HV & LV Bushings with fittings, Oil level Guage, Silica gel Breather, Drain/Filter Valves, Thermometer, Pressure Relief Device/Explosion vent.
Optional Fittings
Include Terminal Connectors, Magnetic Oil Level Guage, Oil Temperature Indicator, Winding Temperature Indicator, Buchholz Relay, RTCC Panel, Condenser Type Bushing for voltage class of 33 kV & 66 kV, Off circuit Tap Switch / On-load Tap Changer with RTCC, HV / LV Cable Boxes, Disconnecting, Epoxy / Touch proof Bushings with connector, Siphon Thermo Filter, Conservator, Lightening Arrester, Arcing Horns, Protective Fuse, Secondary Circuit Breaker, Bird Guard.
LOOKING FOR A QUALITY AND AFFORDABLE CONSTRUCTOR FOR YOUR

NEXT PROJECT?